Employee Rewards , Office Sampling , Product Sampling
Discerning Consumers Want to Try Before They Buy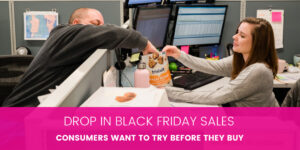 This year, Barclaycard reported that online payments made to retailers on Black Friday (27th November) had dropped by 16.7%.*
They went on to announce that in a typical year, about two-thirds of the transactions processed by Barclaycard on Black Friday come from in-store sales, with the rest coming from online.
What can we learn from this information?
The emergence of the coronavirus pandemic, loss of jobs and a suffering economy has meant that consumers are becoming more frugal and discerning with how and what they spend their money on. Without the ability to test in-store, they are less likely to purchase.
They are becoming 'savvy shoppers' – and the onus is now on brands to adapt to this new reality and compete for consumer favour in a cluttered, online marketing space.
What can we learn from this information?
"
In a recent study by Klarna, they found that "45% [of their customers] are concerned about the quality of the goods they receive, showing the importance of being able to "try before you buy" even when shopping from home". **
The notion of 'try before you buy' is more prominent than ever – consumers want to touch, feel, test, and try products before they invest in them. They are less likely to reach for the more obscure, new product development on the supermarket shelves, preferring safer options that they are familiar with and enjoy.
The Work Perk support brands by giving consumers the opportunity to sample their products, leaving them with the confidence to then go on and purchase in-store or online. We deliver your products directly to the homes or workplaces of your target demographic, impacting recipients in a comfortable, familiar & safe environment.
In a recent workplace sampling campaign for Cadbury Darkmilk, our consumer feedback survey suggested that having tried the sample, 67% would subsequently purchase the product. Having tasted the new chocolate – endorsed by their employer – workers appreciated the free gesture and thus developed a fond affiliation for the brand.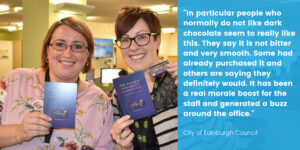 Empower consumers to make considered, risk-free purchases with samples of your product delivered direct to their desk or front door.
Contact us today so we can implement your next sampling campaign and watch as your target consumers buy after they try.
Sources:
*https://www.retailgazette.co.uk/blog/2020/11/black-friday-retail-sales-drop-despite-rise-in-online-shopping/
**https://thefintechtimes.com/christmas-shopping-on-hold-for-9-out-of-10-people-say-klarna/
Contact us
You may also like
5 Benefits of Employee Rewards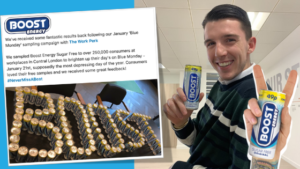 Energising the Global Workforce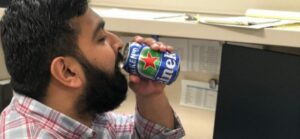 Bring Your Beer to Work Day wi…