Employees some of the first to sample BRAND NEW products to market!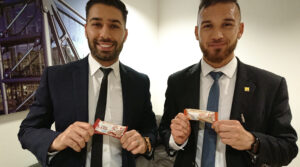 One of the greatest benefits of being a member of The Work Perk (other than receiving amazing freebies!) is getting to try products that are brand new to market. This means that employees on our network can be some of the first consumers to get a look, feel, and taste of new products in a sampling capacity!
Our campaign with General Mills in September supported the launch of Fibre One's new Cake Bar flavour – Red Velvet Cake! They were delivered to over 900 companies up and down the UK, offering hard working employees a guilt-free and well-deserved sweet treat. Employees delighted in being chosen to sample the new product and were enthusiastic about sharing their thoughts and feedback in the campaign questionnaire.
"
Staff were overwhelmed with the generosity of the delivery and are enjoying the cakes, saying they are just the right size and not too sweet. A great on the go snack and lovely new flavours. They would purchase them"
Representative
| North Cumbria University Hospitals
In some cases, employees can even receive products from newly established brands! Our recent sampling campaign with Franklin & Sons in November supported the launch of their new sub-brand of carbonated fruity drinks, Sister's Soda. Delicious on-the go drinks that are low in calories, but still full of flavour.
Sister's Soda was set to launch for the first time in Tesco stores on the 11th November, with employees on our network receiving their free samples starting only one week later. It was extremely exciting for employees to be at the forefront of a new innovation!
For brands, sampling products that are new to market is an effective way of delivering product education, as well as giving their ideal consumers an indication of how, where, and when they should consume it. NPD product trial can bring awareness that may otherwise be missed on routine consumer shops due to store positioning. It's a fantastic way of getting consumers to engage with new releases – sparking intrigue and excitement in the workplace!
Sign up your office to receive exclusive samples of new products by clicking here.
You may also like
5 Benefits of Employee Rewards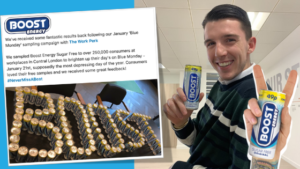 Energising the Global Workforce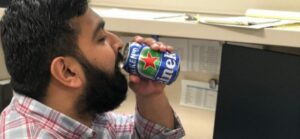 Bring Your Beer to Work Day wi…