Category
The Impact of Loneliness in The Workspace
This month is Mental Health Awareness Month, and the theme is loneliness. Whilst loneliness might not affect everyone, it can affect employees in your workplace. A recent study found that in the UK it is estimated that around "33% of people said they felt lonely "often, always, or some of the time" since the start of the pandemic".*¹
Here at The Work Perk, we are working to destigmatise the negative connotations linked to loneliness in the workplace by providing employee rewards to help break down barriers between members of staff.
Did you know that "the cost of loneliness to UK employers has been estimated to be £2.5 billion every year"? *² With that in mind, it is imperative that all of society takes action towards tackling loneliness in the workplace.
But how does loneliness relate to mental health?
Loneliness in the workplace can make employees feel stressed, low in mood and therefore means that their production levels aren't as high as they should or could be. Whilst loneliness doesn't automatically mean that someone has a mental illness, it will contribute to underlying issues that someone might be feeling.
What to look out for in staff that might be feeling lonely in the workplace:
Staff being withdrawn or quiet
Lateness
Less productive
Feeling overwhelmed with the workload
Missing deadlines
Not having lunch
What can employers do to combat loneliness in the workplace?
How your employees are feeling might not always be on the forefront of your mind when running a business, so it is easy to forget. However, there are a number of different things that you can do as an employer to help if you see someone that is maybe a bit more withdrawn.
Offer to have lunch with them
Make sure they are included in office chit-chat
Arrange team-building activities for staff members to get to know each other
Identify what matters to employees – Conducting regular employee wellbeing surveys can really help to gauge how your workplace feels. Most of the time this information might never be brought up to management directly
Create wellbeing 'champions' – Staff who are trained to deal with people that might be feeling lonely and fellow colleagues can confide in the 'champion' if they don't feel like going to a senior member of staff
Where you can go to get help if you are an employee suffering from loneliness at work:
We hope you find these tips to tackle loneliness in your workplace helpful! Let us know your thoughts or any methods you use in your workplace.
Head to The Work Perk Companies Page to register your work office for free to help increase conversation in the workplace, boost employee mood, and create a strategy to combat loneliness in your workplace today!
References:
https://www.ipsos.com/sites/default/files/ct/news/documents/2021-03/global_perceptions_of_the_impact_of_covid-19.pdf
https://www.gov.uk/government/publications/employers-and-loneliness/employers-and-loneliness
https://www.mind.org.uk/media-a/4659/how-to-implement-the-thriving-at-work-mental-health-standards-final-guide-online.pdf
You may also like
5 Benefits of Employee Rewards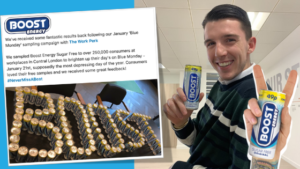 Energising the Global Workforce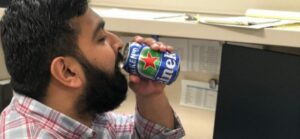 Bring Your Beer to Work Day wi…